AMSBE Documentation - Search employees interface manual

Download Auto Mail Sender™ Birthday Edition Help Home AMS Birthday Edition Home eMail & eMailing Software Home Produced by TriSun Software


---
Purpose

Searches employees.

Open Method

Click <Search> button on the Employees manager interface.

Interface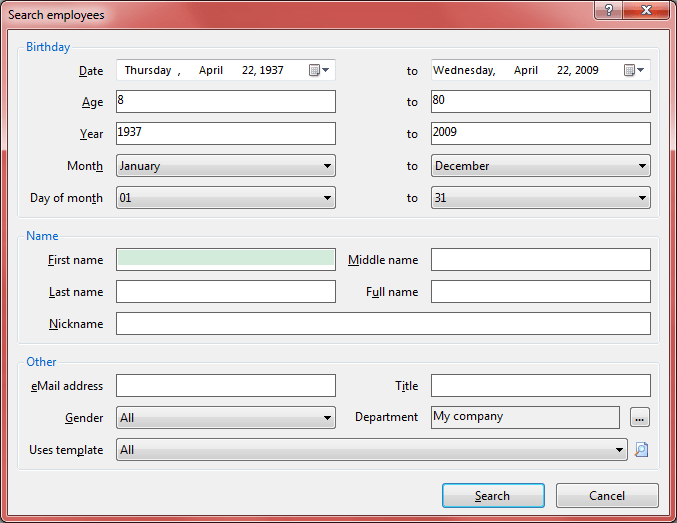 Commands Reference
<...> - selects department.
- views the selected email template (except 'All').
<Search> - finds employees according to the specified conditions, the result will be shown under 'Search Results' node on the Employees Manager interface <Enter>.
Tips:
1. Uses fuzzy search, for instance: fill [Full name] with 'ack' maybe will find 'Back', 'Jack'.
2. All fields are NOT case sensitive.
3. Specify [Department] to find employees under it and its sub departments.
<Cancel> - closes this dialog box <Esc>.

Download Auto Mail Sender™ Birthday Edition for Microsoft® Windows®.